Safeguarding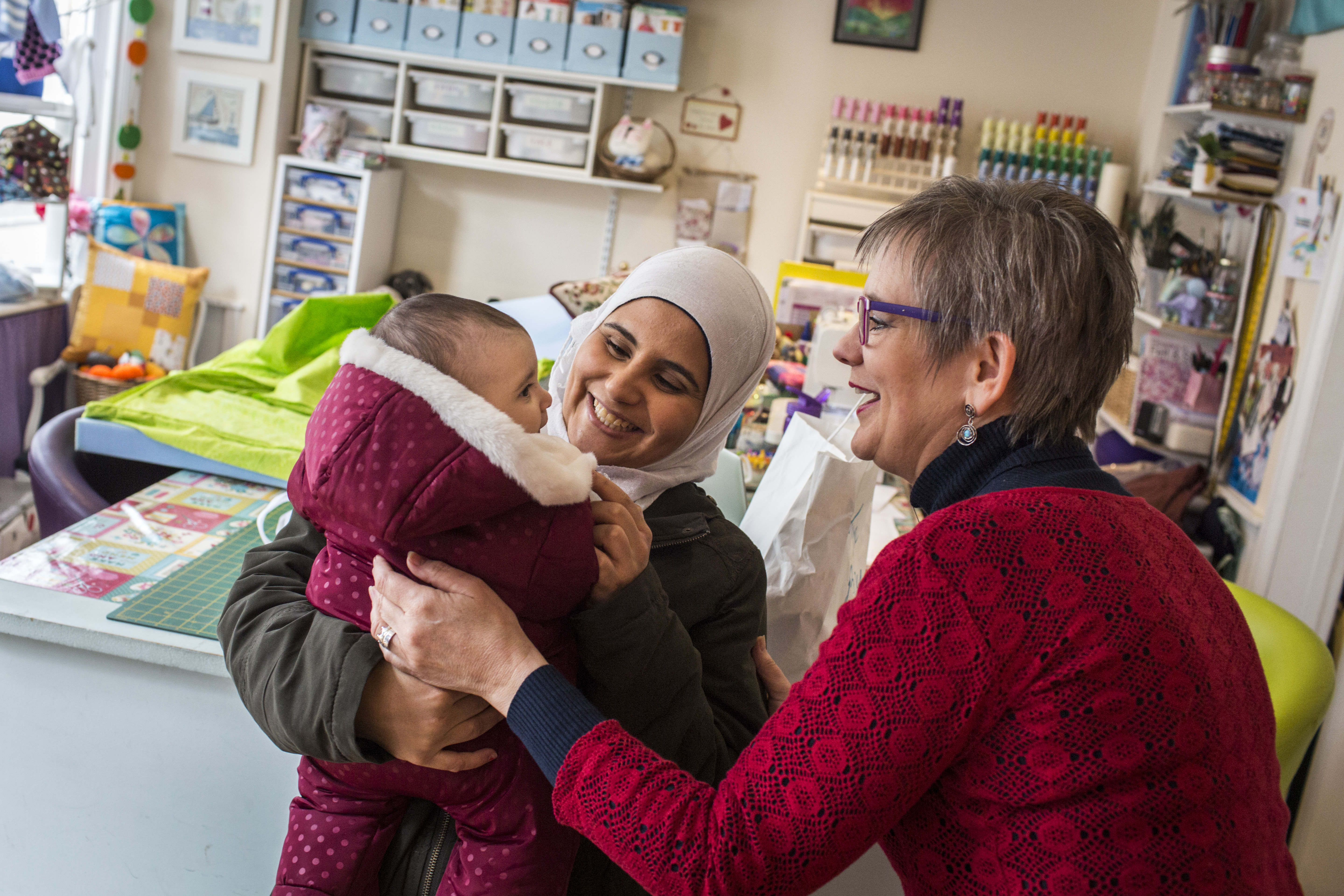 Your Group will be working closely with a refugee family who have been prioritised for resettlement because of their vulnerability.
You will be helping them to achieve personal and intimate tasks, such as managing their finances and accessing healthcare. You will therefore be in a position of great power and responsibility, with the potential to both cause or prevent harm. This relationship will also place you in a unique position to be able to spot and respond to potential harm and abuse caused by others.
For these reasons, it is REALLY IMPORTANT that you develop a strong safeguarding framework, and that all key group members are familiar with your procedures.
We have developed a checklist to help you prepare.
Attached - Safeguarding Checklist
Designated Safeguarding Lead
First, you will need to appoint a Designated Safeguarding Lead (DSL) who oversees all aspects of safeguarding. It is also good practice to appoint a Deputy DSL to help and to deputise in their absence.
Ideally the DSL should have up-to-date knowledge and experience of safeguarding. But don't worry if you don't have someone with safeguarding experience on your team - there are lots of courses and trainings, such as Positive Learning or NSPCC. It would be reasonable to use group funds to pay for this training.
Start by reading our guide and watching our videos below. You should also be familiar with these six key principles of safeguarding.
Watch below: Lunch & Learn" Session for Safeguarding Leads - 2020


Safeguarding Policy
This is an essential part of the application process.
Your first job as DSL will be to write a Safeguarding Policy. We recommend that you download and adapt our Template Safeguarding Policy, attached below.
If Citizens UK are your Lead Sponsor, you must use this template. When you are ready for us to review it, email it to [email protected]
You must also send your Safeguarding Policy to the Local Authority Safeguarding Board to review. When you send your application to the Home Office, you must attach an email/letter to demonstrate that the LA have seen and approved it, or that they don't want to review it.
What Else Do I Need to Consider?
You will need to ensure that all volunteer and family data is protected securely. We cover this in this module: Data Management.
Once you are matched with a family, some of you will have access to very personal confidential information about them. It is really important that you have clear guidelines about what you will or will not say about them.
We have confidentiality templates in this module: Family Referral
Safe Recruitment and Training
It is very important that all volunteers follow safe recruitment practices (e.g. references, DBS checks), and attend Safeguarding Training. You should start this process once you have submitted your application.
We cover this in these sections: Training for Volunteers and Registering Key Volunteers
It is also important to define some boundaries and develop safe spaces and working practices. We look at this in this module: Managing Boundaries
And when the family arrive, you will need to have a conversation with them to introduce yourself, explain your role, and help them to live safely in the UK.
Before the family depart to the UK, they will be given this Welcome to the UK booklet. This Chapter looks at their legal rights & responsibilities - you could use this to guide your discussion.
Be sure to also tell them any important local information - for example, are there any local scams or issues (such as 'cuckooing') that they should be aware of? Any areas they should avoid at night?
A Guide for Designated Safeguarding Leads (Updated 18.12.19).pdf