Initial expenses for refugee family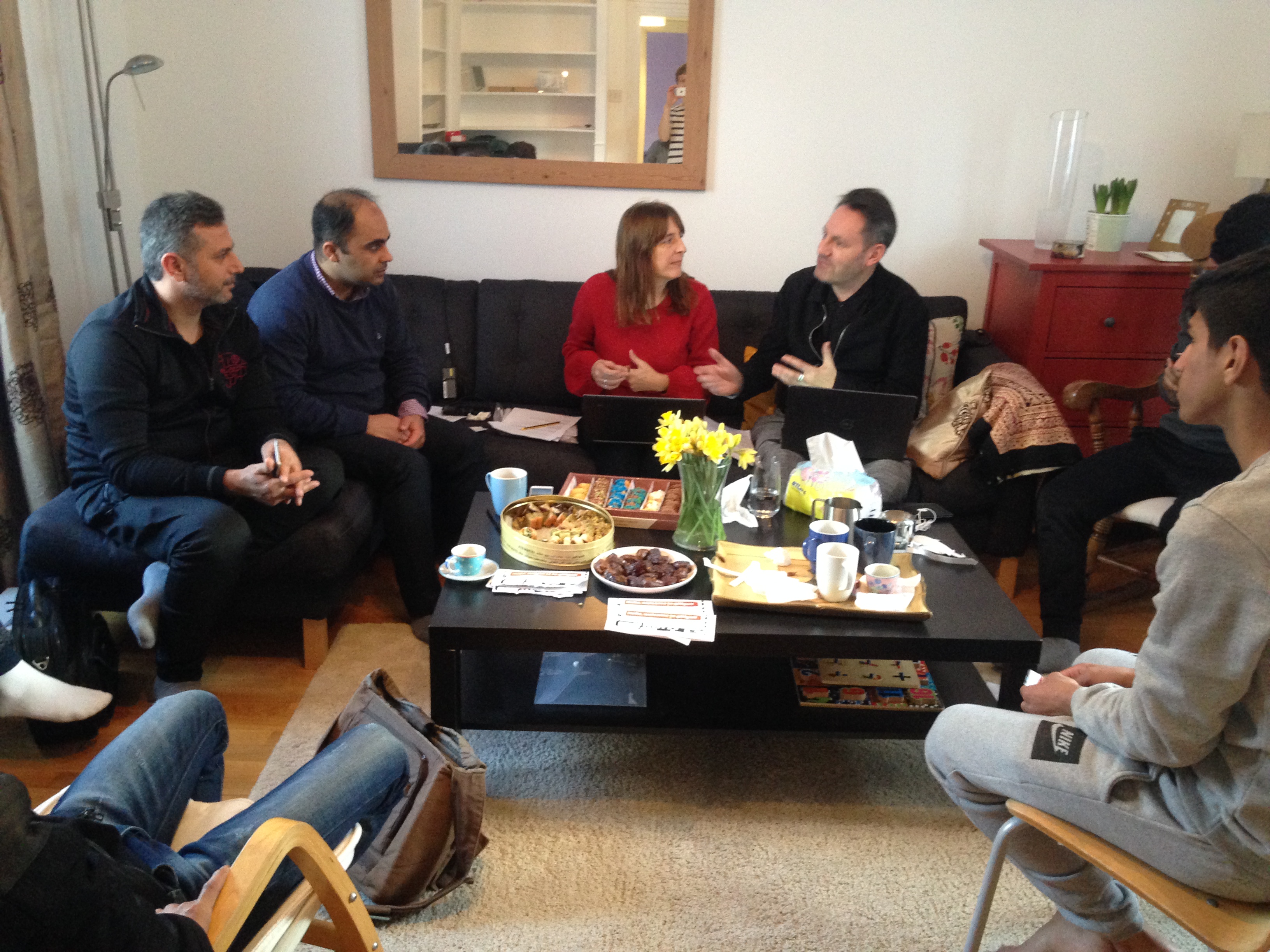 Initial Expenses - What To Expect
The Application Form to the Home Office asks you to state how you intend to help the family with initial expenses. The family will most likely arrive with little or no money and only after some weeks will they start receiving benefit income.
The Home Office requires your Group to provide £200 in cash to each family member. So, if you are sponsoring a family of two parents and two children, you will need to give them £800.
Here are some tips from Reset:
Giving this money through weekly payments works best
Providing a range of notes and coins of different denominations can help the family get used to UK currency
Some Groups have provided the initial cash payment on a pre-paid debit card - make sure you research any charges relating to using these
Remember that everyone in the family is an individual, so give their payments to them separately
Be clear when explaining how long this money should last
To contextualise the currency, make sure to provide a price list.
Attached - UK Price List
Watch our Lunch & Learn on "Helping resettled families manage their finances" here
Access Passcode: JzB?18N!
Setting Up A Bank Account
Although you will start by handing over cash, your Group will need to get the family used to living in our increasingly cashless economy in which most people have bank accounts.
An early activity for the Group will be to help the adult family members set up bank accounts needed for the receipt of their benefit income.
Upon arrival, the family will not have the required documents to open up a bank account. A lot of traditional banks require ID documents that the family will not have. And they can take many weeks to pass security checks.
For this reason, we recommend setting up an account with Monzo Online Bank. Monzo offers an easy way for refugees to open a bank account online within minutes - and all they need is their Biometric Residence Permit. See how here.
Monzo's mobile app also has lots of useful features that help to budget and track expenditure.
Once the family have settled, and have bills to show proof of address, you could give ask if they would like to open an account with a more traditional bank, and support them to do so.
Some groups have also recommended Starling Bank. The benefit of Starling is that it can be accessed on a web browser as well as a phone app. This makes it easier to translate online through Google translate.
---
Filling out the Application Form: Initial Expenses
1.3a. Please confirm that your group will provide a minimum of £200 per resettled family member in cash for initial expenses to ensure that the resettled family have enough to live on whilst their claim for social welfare income is being processed. Please note that this is an essential requirement as set out in the Statement of Requirements for Sponsors.
Yes
1.3b. How will your group distribute the initial expenses to ensure they are fully supported until the family are in receipt of their social welfare income?
EXAMPLE ANSWER: This will be provided as £50 per person per week, to help them to budget while they are adapting to UK costs. Their first instalment will be provided in cash, in a mix of different coins and notes. Once they have opened a bank account, we will ask if they would prefer the money to be provided in cash or as a bank transfer.
1.3c. How will your group empower the resettled family to have autonomy over their finances?
EXAMPLE ANSWER: In the first couple of weeks, a member of the Family Support Team will go through their living costs (such as bills, rent, average cost of food, etc), and help them to prepare a budget. If the family would like, we can continue to provide regular budget planning meeting, until they feel confident.
We will explain how employment will impact their social welfare payments.
We will translate any bills they receive until they are confident. Learning to read and understand their utility bills will be one of our first conversational ESOL lessons.
We will help them set up and use online and mobile banking apps, and to manage direct debit payments.
Once the family are settled, we will show them how to compare and choose utility providers.
1.3d. How will your group help the resettled family become familiar with UK currency and how to budget?
EXAMPLE ANSWER: We will provide a pictorial list of items, with their average cost in GBP, and their country of origin/host country (See example: https://training-resetuk.org/sites/default/files/toolkit-files/2020-05/2.5.5-uk-price-guide.pdf)
The initial cash payments will be provided in different denominations of coins and notes, so that they become familiar with our currency.
Once their debit cards arrive, the family will be shown how to use ATM machines, and how to recognise whether they charge a fee.
1.3e. How will your group support the resettled family to set up a bank account?
EXAMPLE ANSWER: We'll help the family to set up a bank account as soon as their BRP arrives.
Monzo bank accepts BRPs as a form of ID and can establish an account within a few hours (this has been successful for other resettled families).
We will help them to use the mobile banking app, so that they can monitor and manage payments. The app is a helpful budgeting tool, as it shows income and expenditures pictorially, and has an option to set aside small savings.
The Monzo account will be set up initially to get them started and to avoid any delays in social welfare payments. But once the family has settled, we will introduce them to alternatives (i.e. high street banks). If they would like, we can help them to set up with and switch to a high street bank.