Helping the family with local orientation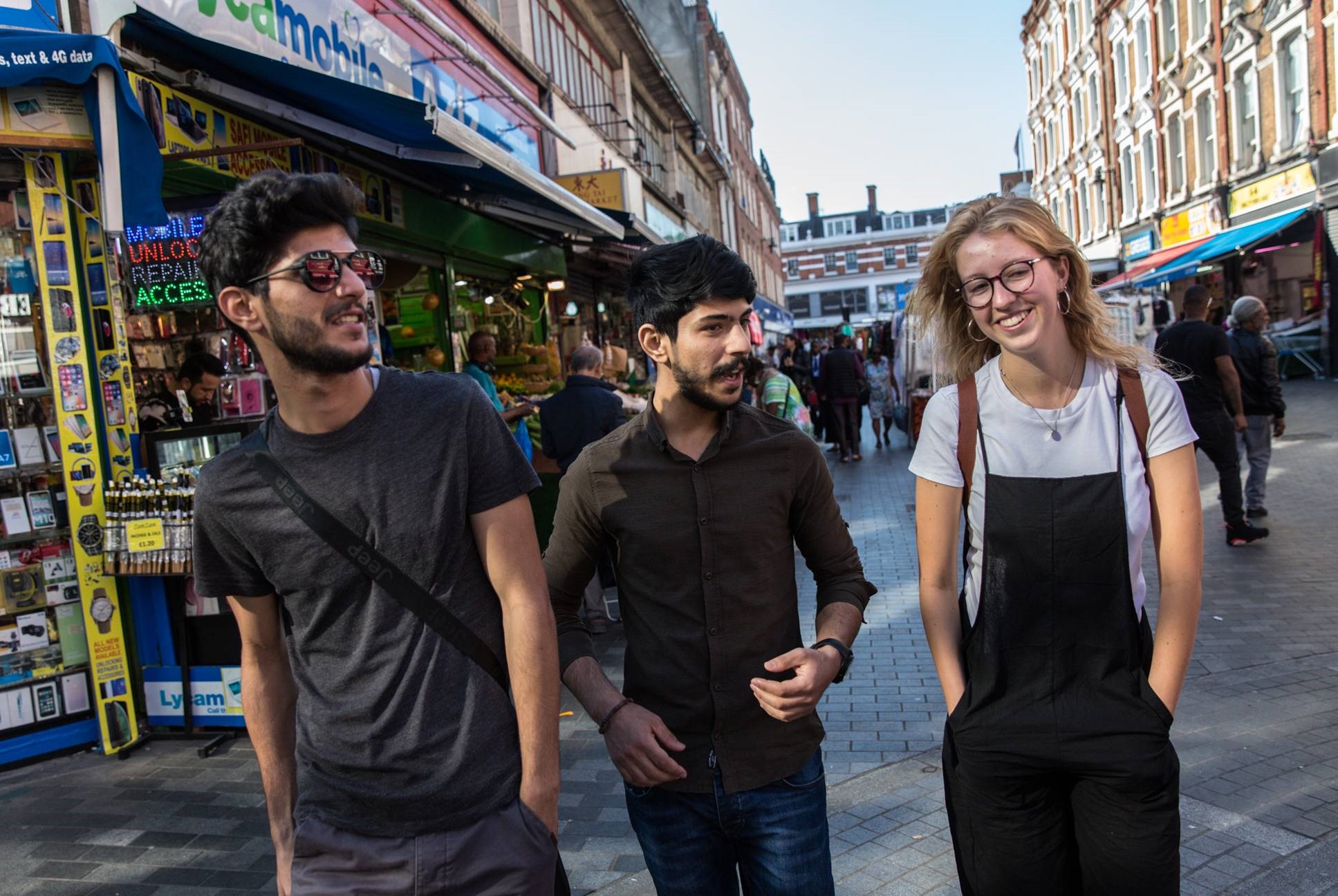 Navigating The Local Area
The Home Office Application Form asks Community Sponsorship Groups to say how they intend to help the family to orientate themselves in the local area.
In previous sections, your Group will have done research into local services that the refugees will need to access. In this section, you need to think about how you will assist the family with the following:
1. Local shops and markets: (Remember, the family may require Halal produce and Middle Eastern food, so you will need to think about how they can access these, perhaps including trips of some distance or online deliveries).
2. Local transport: You will need to familiarise the family with local buses and trains, or work out how they can otherwise get about. This might include things like getting the family members bikes, for instance through the Refugee Bike Project. If they are eligible for discounted travel, you should help the family apply for this. Are there local apps that show bus timetables or route planners? Can these work in their language of origin?
3. General local orientation: Planning trips - both on foot and using public transport - in the early days after the arrival of the family gets them used to the local area. As well as shops and services, these trips could include local amenities, such as mosques, gyms, libraries, parks and playgrounds.
A key aspect of these activities is to empower the family and give them confidence, helping them to be as independent as possible as quickly as possible. So, while members of the Group will accompany the family on their first trip on the bus to a local market, the second time the family should be encouraged to go on their own.
Attached - Template Timetable for First Two Weeks
Google Map
Whitechapel Welcomes did a neighbourhood walk together, and noted key places that the family should know. They created a bespoke Google Map with pins in each place (such as pharmacies, GP, libraries, markets, halal butchers, etc), translated into Arabic. They printed off the map for the Welcome Pack, and shared the online map link with the family.
See how to create your own Google Map here
For security reasons, do not add a link for the family's house, and set the "sharing" to specific people, to protect their privacy.
Access to neighbourhood and community activities
The application also asks what neighbourhood and community groups and activities are you aware of that the resettled family can be linked into. Developing social networks will be vital for the family's integration, independence and wellbeing. Your goal should be to help the family to meet people and make friends outside of your group, so that they are not dependent on you to meet their social needs long-term.
It would be helpful to make a list of some community groups and services that may be of interest to the family. For example, children's centres, community hubs, migration support charities, and youth clubs.
Of course, every person will have their own hobbies, and you can support them to find relevant clubs and groups when once you meet and know more about their interests.
If you are using our template Community Sponsorship Plan, you could add this information to the Directory of Services.
---
Filling out the Application Form:
Local Area
1.6a. How will your group empower the resettled family to gain access to local shops, transport links, and understand the fare system?
EXAMPLE ANSWER: We'll accompany the family on trips in the local area, and further afield. We will use a variety of transport – the local bus, tube and train. We'll accompany them on their first and possibly second journey (to college, etc) – then encourage them to make the journey on their own.
We will provide a translated bus and train timetable and costs.
We will also show them how to check real times using the mobile app, and how to buy a bus ticket.
If there are children or seniors, we will help them to apply for a free bus pass.
1.6b. How will your group help the resettled family to explore local shops and/or markets and shopping customs?
EXAMPLE ANSWER: We will show them where to buy cheaper goods in store and online (such as the local market, Poundland, Lidl and Aldi, charity shops, Freecycle websites, etc.).
Since they are Muslim, we will show them where to find halal meat.
We will explain the plastic bag charge (we will give them some bags for life on arrival). We will also explain how to use the self-checkouts.
We'll show them how to order shopping at supermarkets online– this may be preferable, as they won't be able to drive, and they can track the running total before buying.
1.6c. What other plans do your group have to support the resettled family during their first few weeks after arrival?
EXAMPLE ANSWER: Once they feel settled, we will suggest a Person Centred Planning tool (such as the "Planning Alternative Tomorrows with Hope (PATH) framework) to help each family member set long-term goals, and to think creatively about how we can help them to try and achieve those goals.
If the family want, we will slowly introduce them to their neighbours and local community groups. We'll offer to host a welcome party with the wider group (covid depending) – but only if they would feel comfortable with this. If we do host a party, we can encourage them to get involved in the preparations.
Access to neighbourhood and community activities
1.6d. How will your group empower the resettled family to access community groups and activities?
EXAMPLE ANSWER: We will find out what their interests are, and we will introduce them to relevant community groups.
There are many activities in our area – including refugee support groups, faith institutions, a children's centre and sports clubs.
We can offer to accompany them, or introduce them to group members, if this would help them to feel more confident about attending.
We have set aside a small budget to pay for these activities for the first year. In some cases, we can also negotiate discounted fees (while being mindful to respect their privacy and dignity).
Biometric Residence Permits (BRPs)
1.5b Will you ensure that the resettled family receive their BRP cards within one day of your group receiving them? If the BRP cards do not arrive within 7-10 working days, please contact your regional Contact Officer. Please note that this is an essential requirement as set out in the Statement of Requirements for Sponsors.
Yes
Complete and Continue