Establishing a relationship with your Local Authority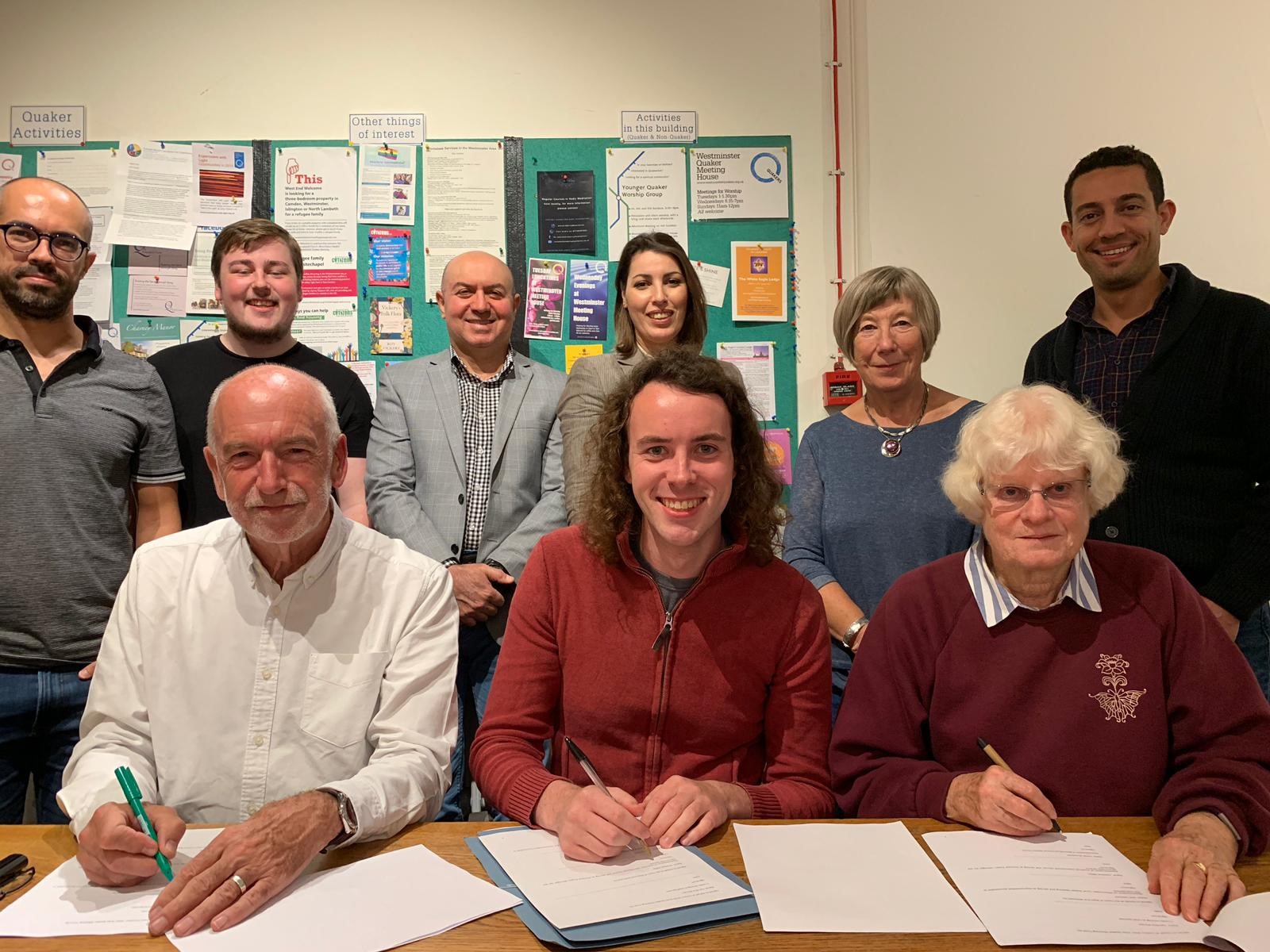 Reaching Out To Your Local Authority
At this stage, you will need to reach out to your local authority and explain your plan to welcome a refugee family to your area through Community Sponsorship.
Before you reach out to your Local Authority, please contact Reset <[email protected]>!
Reset have lots of experience working with Local Authorities. They will know any previous experience your LA has with Community Sponsorship. They can help to explain the scheme and smooth the path for you.
What is the Role of the Local Authority?
Your local authority won't have a direct role in supporting the refugee family, but as part of your application to the Home Office, you will need their permission to apply.
The Local Authority are asked to:
Give their permission for you resettle a family via a Community Sponsorship Group in the area

Confirm that the accommodation provided by the Group for the family adhere to housing standards

The Local Authority Safeguarding Team will be invited to review the Group's Safeguarding Policy should they wish to do so

Attend the pre-approval meeting with the Group and the Home Office

Participate in monitoring visits/updates with the Group, resettled family and the Home Office
What you need to know:
If you are in an area with a two-tier local authority, you will need a letter of consent from both councils.

It is not the role of Local Authorities to approve your application form - this lies with the Home Office

Reset have produced an excellent

Local Authority Toolkit

, to explain what they do and don't need to do.
How To Establish The Relationship
Attached - Contacting your Local Authority
Attached - Guidance on Local Authorities
Attached - Cathryn Morgan - The Experience of Ceredigion Council
Attached - Home Office Handbook For Local Authorities
Below you can watch a snippet of our 'Lunch & Learn' webinar on working with Local Authorities.
You can watch the full session with Q&A here.
Access Passcode: $JOWp@U4
It is a good idea to have one volunteer in your group who leads on approaching the local authority and establishing this relationship. Research who is the councillor with responsibility for refugee resettlement. This person can set up a meeting involving a small delegation from your group. If you are not sure who to contact, your local Strategic Migration Partnership should be able to help.
Explaining Community Sponsorship
This is a relatively new scheme, so you might be the very first Community Sponsorship group in your borough or county. If this is the case, you may need to explain what Community Sponsorship is, and what is expected of the Local Authority.
Reset have produced some helpful information for LAs here. They have a lot of experience working with LAs, and can arrange a phone call to talk through their questions and any concerns they might have.
Making a Good First Impression
The main thing that worries local authorities about Community Sponsorship is that groups are not committed or competent and that they, the council, will quickly have to take on responsibility for looking after the refugee family once they arrive. You need to reassure the council that this won't happen.
You will need to demonstrate that you are a properly constituted group with clear roles and credible plans for resettling a refugee family through Community Sponsorship. When you first meet the council officer, take turns to introduce yourself and your credentials - now is not the time to be humble!
E.g. "I am John Smith. I am the designated representative from St. Mary's Church. We represent 600 people in the local community. I am a retired school teacher, where I worked with SEN children for over 30 years".
"I am Afsana Khan. I have been through the immigration system and have a deep understanding of the challenges the family will face. I am a native Arabic speaker. I volunteer at the local English Conversation club".
"I am Miriam Patel. I am a local GP. I am on the PTA of the local primary school, and we represent over 300 children and their parents".
"Our Lead Sponsor is Citizens UK, who are leading experts in Community Sponsorship and have supported over 100 groups to welcome families across the UK".
Building Political Support
Groups have found the importance of getting political support. A good word from the Leader of the Council can open many doors and help to push through your application much faster. Some councils require Community Sponsorship applications to be considered and approved at a Council Cabinet Meeting, which usually happen once a quarter. In these cases, you will need support from councillors across political parties to get onto their agenda, and to win a positive result. Having the support of your MP could also help in this regard.
Strategic Migration Partnerships (SMPs)
Every region of the UK has a Strategic Migration Partnership (SMP). They coordinate Local Authorities to respond to migration needs - for example, ESOL provision, asylum dispersal, LA resettlement, and Community Sponsorship.
Part of their remit is to support and promote Community Sponsorship among Local Authorities. So, if you have any problems with your LA or Job Centre, or need to find out who to contact, they should be able to help you.
Many SMPs also coordinate English Language provision and training for English teachers.
You can find their contact details here
Having Difficulties?
Local Authority Officers and teams are very overstretched and working across multiple areas of work so it may take some time for the right person to get back to you. And in order to provide consent they will need to go through several layers of bureaucracy, which can take a long time. This can be very frustrating, and will require a lot of patience and tenacity - but don't give up!
If you are having difficulties with your Local Authority, we may be able to help:
Video: Home Office Videos - Local Authority Engagement
Download
Complete and Continue