Access to Employment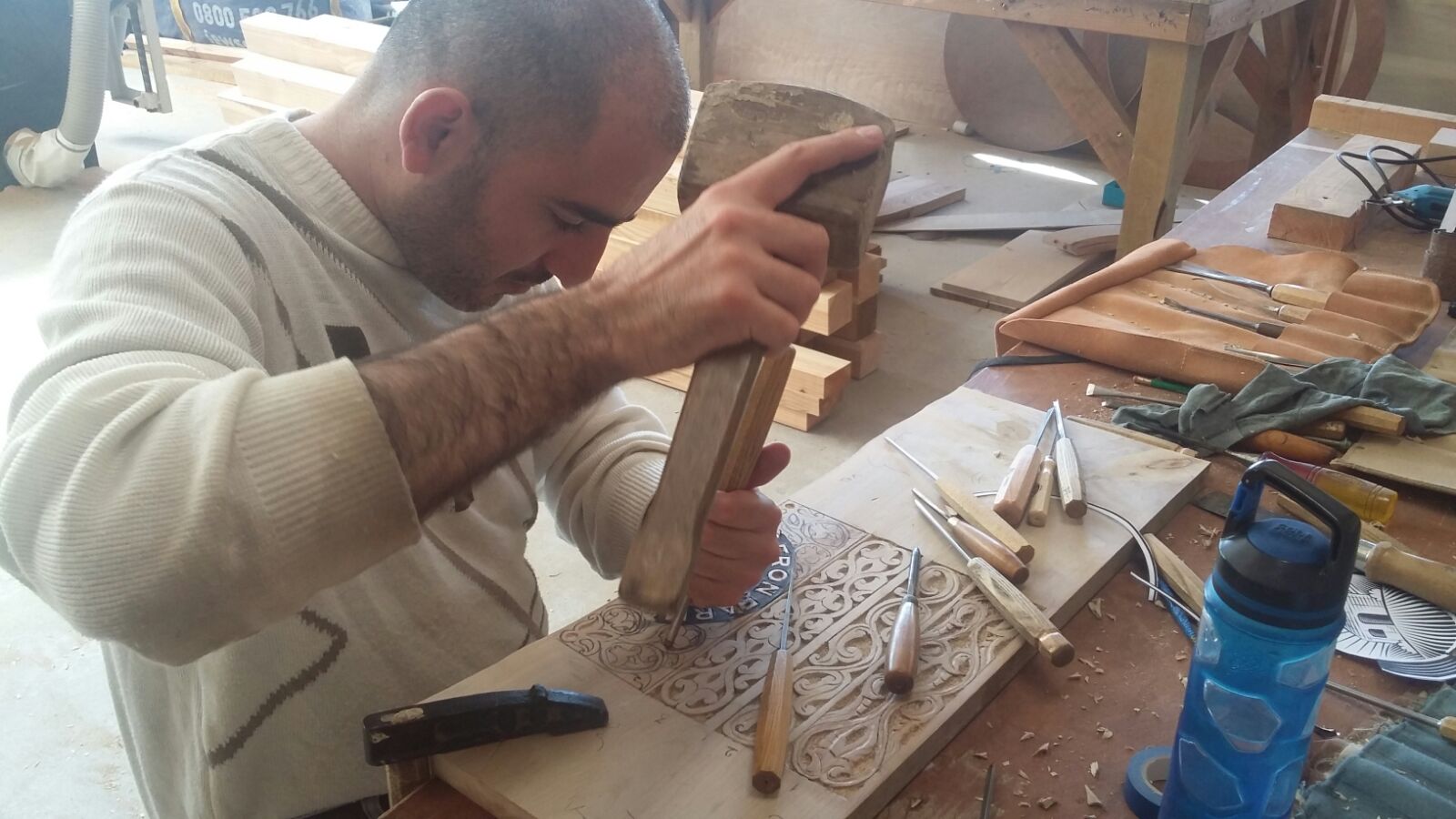 The Application Form asks how you will support the family to access employment and volunteer opportunities.
Person-Centred Planning:
Every person has their own personal goals, skills and experience. You can use Person-Centred Planning tools to help family members identify their dreams, break this into achievable milestones, and identify the steps necessary to reach each milestone (such as learning appropriate English vocabulary, or gaining a qualification). We provide more information on this in this module.
Applying for Work:
You can help the family members to search for an appropriate job, and to write a CV. You will also need to support them in preparing for an interview. You can do role-plays, practise answers, and explain appropriate dress codes.
Qualifications:
Some colleges offer courses with integrated English classes (e.g. BTEC Business with ESOL). These are a great opportunity to continue learning English while gaining a useful qualification, and immersing in relevant vocabulary.
If the family have professional qualifications from their country of origin, NARIC (National Academic Recognition Information Centre) may be able to provide a Statement of Comparison.
Employment Support Charities
There may be organisations in your community who can provide employment support. We've attached a list useful services. If you are using our template Community Sponsorship Plan, you could add this information to the Directory of Services.
Attached - Employment Resources
Volunteering:
The application form also asks what volunteering opportunities you have identified for the resettled family. Volunteering is not so common in some cultures, and the family may not understand the benefits of "working for free". However, volunteering can be a fantastic way to learn English, get work experience, references, and useful networks.
Abdullah, who resettled in Oxford, has written a message in English and Arabic about the benefits of volunteering - read it here.
The Home Office don't need to see a long list of volunteering activities in your area - it is enough to say that you will be guided by their interests, and demonstrate that you know where to look for opportunities.
Websites for volunteering:
Take a look at Reset's advice for Avenues to Employment here
---
Filling out the Application Form: Access to Employment
1.6e. What action will your group take to support the adult family members access to employment and education?
EXAMPLE ANSWER: Using person-centred-planning tools, we'll work with each adult family member to identify their employment goals, and the steps necessary to achieve these goals. This might include identifying suitable training courses, volunteering, or work experience.
In partnership with language classes, we'll highlight certain areas of English vocabulary that might be necessary (e.g. preparing for the Driving Theory Test).
We'll help to write CVs, proof-read application forms, and help prepare for an interview, e.g. advice on clothing and basic interview role plays.
If the family hold relevant professional qualifications, NARIC can provide a "Statement of Comparability" for some foreign professional qualifications (https://www.naric.org.uk/).
1.6f. How will your group help the family members identify volunteering opportunities in the local area?
EXAMPLE ANSWER: We will understand what their interests are, and help to connect them with suitable opportunities.
Some examples of opportunities include:
ADD EXAMPLES HERE
We will also search websites like Do-it.org and the local volunteering centre.
2.7.3_employment_resources.pdf
Employment Guidance for Groups in Scotland.pdf
Complete and Continue