Submitting the Application Form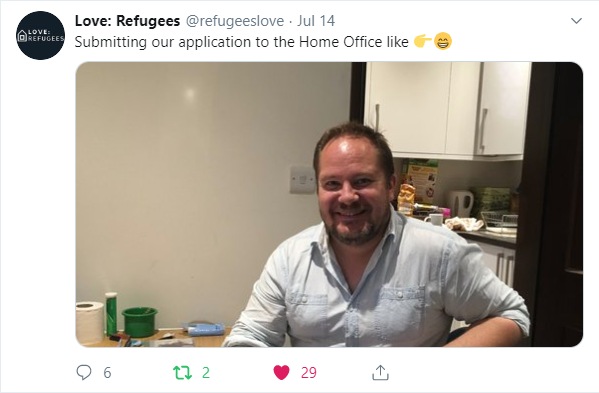 Finalising Your Application Form
It is now time to move on to submitting your application to the Home Office by filling in the Application Form and completing the accompanying documents.
You may think you should find a home for a refugee family first, but the Home Office strongly advice that you make an application 'in principle' BEFORE finding a home. By doing so, you minimise the risk that you will end up paying rent on a secured property for a number of months before the sponsored family arrive.
If you have been completing the Application Form as you went through the modules, you should have your first draft ready. The remaining sections will be completed by your Lead Sponsor.
Checking your Application
Our partners at Reset provide an Application Checking Service.
If Citizens UK/Sponsor Refugees are your Lead Sponsor, we will check through your application pack.
Submission and Supporting Documents
The form must be submitted by the lead individual at your Lead Sponsor organisation who should review the application and add personal details in the relevant sections. If Citizens UK/Sponsor Refugees is your Lead Sponsor, we will do this.
You will need to send:
A completed Application Form
Local Authority Permission to Apply

A Safeguarding Policy

Evidence to show that a minimum of £9,000 has been ring-fenced in a bank account for the purposes of a sponsorship.

House - Property Offer Form
You could add some additional information in the form of appendices, but it is not required by the Home Office and we would advice against it.
**You can apply for "approval in principle" before you have accommodation, and before you have raised the £9,000**


How To Celebrate
Submitting the Application Form is a big moment for your Group, and it is worth having a Group celebration at this stage! If you have a social media presence you should be posting that your Application has gone in and that you are looking forward to welcoming a refugee family to your community soon.
Complete and Continue