Six Month Review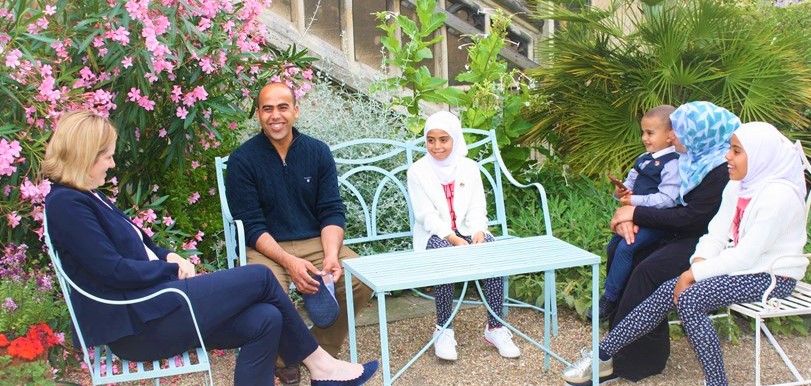 Scoping Relationships
During the first six months, the relationship between the family and your Group should have moved decisively to one of a partnership between equals.
The family should not be over reliant on the Family Support Team for everyday things. Contact (with the exception of English classes in the home) should be more intermittent, and the family should only be calling on your help in fairly exceptional circumstances.
That said, in some cases, a family support worker and a family member become friends. Although boundaries are important, these should never cut across ordinary human relationships.
Remember that everyone goes at their own pace. Some people will have far greater support needs, and take longer to reach independence. If the family - or some family members - have struggled to adjust and settle, the Family Support Team may need to intensify efforts to help them. However, it should always be made clear that the Group aims to end formal support after 12 months of sponsorship. The focus of the Group should be on gradually tapering support and fostering genuine independence in the family.
At this time, you should be running the following activities together:
Post-Arrival Support Visit
At around this time, the Reset will schedule a follow-up visit. This will be a useful chance for the family to raise any concerns they have confidentially, and for you to flag any challenges you are having too.
Revisiting your Code of Conduct & Policies
Your Code of Conduct was written before you and the family met together. Now, we hope you have a trusting and warm relationship. We recommend that you revisit your rules together.
Make sure that you are all following the Iron Rule: Never do for others what they can do for themselves
You may also have changes to the way you visit and communicate together.
You should also review your Complaints and Safeguarding Policies, to ensure they are still fit for purpose. We hope you have nt have to put them into practice, but if relevant, update them with any lessons learned.
Make sure all family and group members are aware of changes to rules & procedures.
PATH - Planning Alternative Tomorrows with Hope
Around the six month point, we hope that the family are more settled, and ready to think about future goals. This is a good time to run a PATH session we introduced in this module to consider which long-term services and groups you should be connecting them to in the community.