First day after arrival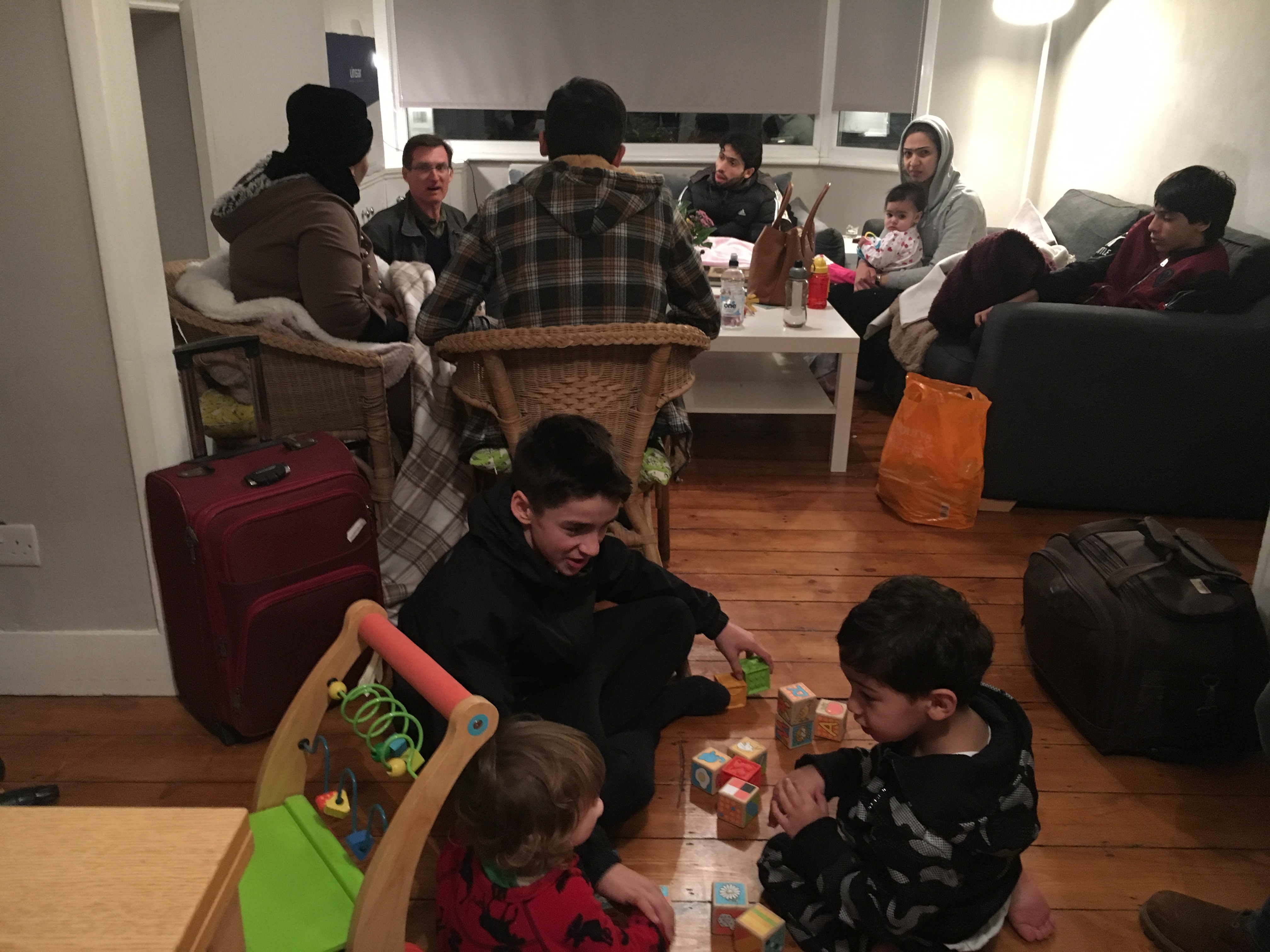 Starting life in the UK
As long as the family are happy, it is good to get cracking with a number of things on the day after arrival.
While this is likely to be a busy day, it is good to build some fun into it - something simple, like going for a walk around the family's new neighbourhood.
It is essential that your main interpreter is available for the full day today as there will be a lot to explain.
Many families have said that the first two weeks were too busy, and recommend spreading appointments over a longer period of time. So, have plenty of time for rest, and days off. Be prepared to be adaptable, and explain that you can always take a step back and slow down.
The family will be given loads of information at once, and can be very overwhelming. Expect to repeat information a number of times over the course of the coming weeks and months.
Checking the basics
You should start by ensuring that the family are familiar with how everything in the house works and that they feel safe and comfortable.
Things to cover include:
How to use the boiler and heating

Locks and security on the house

How to use all electrical appliances
You should move on to some immediate 'do's and don'ts', such as:
No smoking in the house or any indoor space in the UK

Being cautious about answering the door to strangers (you should provide photos of volunteers, so that they know when someone is visiting on behalf of the group)
You should explain right from the start that you are a group of Volunteers who won't be able to do everything the family wants, but that you will help as far as you can. Explain what support the scheme requires you to do - i.e. signing up for benefits, all registrations, orientating around the local community and local services, arranging for them to get English language lessons, and helping with training and employment.
We also recommend that you Sign the Tenancy Agreement on this first day.