Writing a Code of Conduct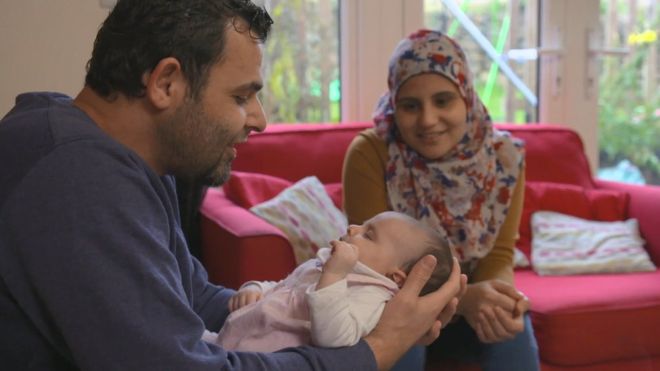 Why Are Boundaries Important?
Sponsoring a refugee family requires a lot of technical effort in terms of filling out forms, navigating authorities etc, but the process also carries crucial social and emotional components. You will be interacting with the family in their personal space. Considering the frequency and intensity of these visits, it is absolutely key, right from the start, to manage expectations and set boundaries.
The Sponsor Agreement/Code of Conduct
Download the "Managing Boundaries Workbook" below. You will find our advice for defining safe working practices (e.g. visit in pairs at the beginning; don't lend personal money).

Hold a group meeting with the Family Support Team and go through each point together. Decide what your group "rules" will be.
Once you have agreed your rules, write these into a 'Sponsorship Agreement' or 'Code of Conduct' for volunteers and family members. We've included a template below that you can adapt.

At an appropriate point after the family's arrival, you should go through this document with them, explain what they can expect of you and what you expect of them. Ask them if they would like to add or amend any points. Once you have all agreed, both sign the document. This should be translated into their native language - you can find an Arabic translation below.

This Agreement should clearly state that formal sponsorship arrangements end after 12 months and the Group will be expecting to wind up its activities by then. Of course, this does not preclude members of the Group from maintaining a relationship with family members and acting as good neighbours and friends - indeed, in the majority of cases, this will happen.
Volunteer Handbook
We have also included a template Handbook for Volunteers. Add your 'Sponsorship Agreement', safe-practice rules, and key contact details into this handbook, and distribute it to all volunteers for their reference.
This Handbook should include a summary of your safeguarding procedures. Although all volunteers should read your full safeguarding policy, it will be helpful to have the most important points and key contacts easily accessible.
Empowering People to Live Independent Lives
You should also spend time discussing your role as volunteers and your relationship with the family. Your purpose is to empower families to live independent lives. Since you are dedicating your time to this project, it is likely that you care very deeply about supporting people. This is brilliant, but it is important that your compassion doesn't lead you to doing things for the family, rather than guiding them to solve problems themselves, and to build the skills they need to live with autonomy and resilience. At Citizens UK, we advocate the 'Iron Rule':
Never do for others what they can do for themselves.
Follow these principles of empowerment:
· Empower families to make their own choices.
· Provide families with enough information to make informed decisions.
· Encourage families to be independent.
· Support their decisions – whether or not you agree with them
What does that mean for you?
· Families will make decisions for themselves and set their own goals they work towards.
· You work in partnership with families – they are not dependent on you.
· Sometimes, families will make decisions you disagree with and sometimes they will make mistakes.
· Some people may need more encouragement than others.
Sponsor Refugees can facilitate a workshop to discuss boundaries and empowerment. Contact [email protected].
Complete and Continue