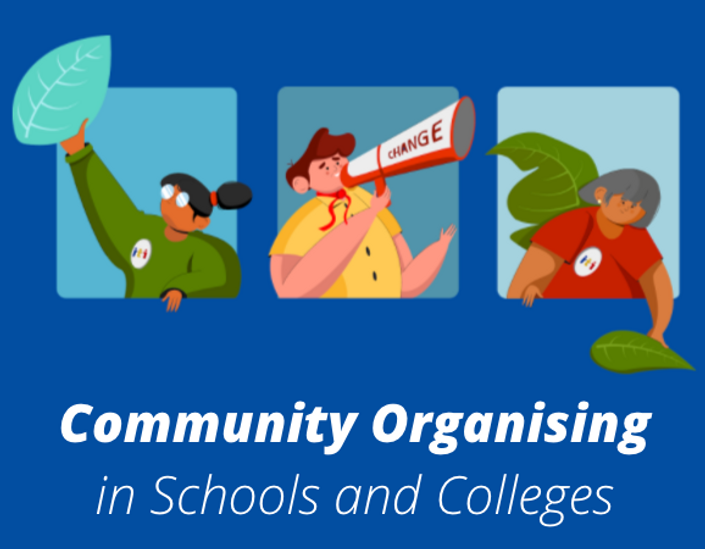 2022 - Community Organising in Schools and Colleges - Summer Term Training
Why is this programme needed?
Communities are increasingly under pressure. The many issues faced by our young people and their families aren't getting any better. People, more than often, feel powerless when it comes to influencing decisions which can benefit them and their communities. This leads, in turn, to a mistrust in democracy.
Our answer to this:
Through the method of Community Organising we enable local leaders to develop their voice and come together with the power and strategy to make real change.
How we will support you:
This programme is about supporting teachers and leaders to create authentic social actions for the benefit of their students, their families, and their communities. This is done by developing your leadership and understanding of the method of Community Organising, helping you develop relationships and partnerships with neighbouring institutions across your local Citizens alliance.
The programme is a chance to collaborate with a network of like-minded schools which take, or want to take, community relationships seriously, learn from other leaders who've demonstrated impact in community action and play a leading role in embedding your school within its community.
Accreditation:
This course is accredited by Newman University, Birmingham as a Professional Graduate Certificate in Community Leadership.
To formally graduate from this course, you will need to complete 25 hours of additional learning. You will need to complete this independently. We have a range of opportunities to engage trainees in further learning to help them fill their additional hours. See the Learning Thursdays FAQs here.
You will also need to complete a 50-hour practical placement in your community, which will be guided by your Community Organiser.
Frequently Asked Questions
When does the course start and finish?
The course takes place over 5 consecutive Wednesdays, starting on Wednesday 8th June 2022 and finishing on Wednesday 6th July 2022. The first 4 sessions are from 16:00-17:30. The final session is from 16:00-17:00.
Do I need to attend all sessions?
In order to graduate from this course, a minimum of 80% attendance is required.
Can anyone attend this course?
This course is specifically designed for school/college staff (teachers and support staff alike). We usually recommend that you discuss whether you should attend this course with your local Citizens UK Community Organiser.
What happens after the course?
One of the expectations after attending this course is that you turn your learning into action by completing a full cycle of action (i.e. a campaign with your school/college). You will be supported by your local Citizens UK organiser to make this happen.